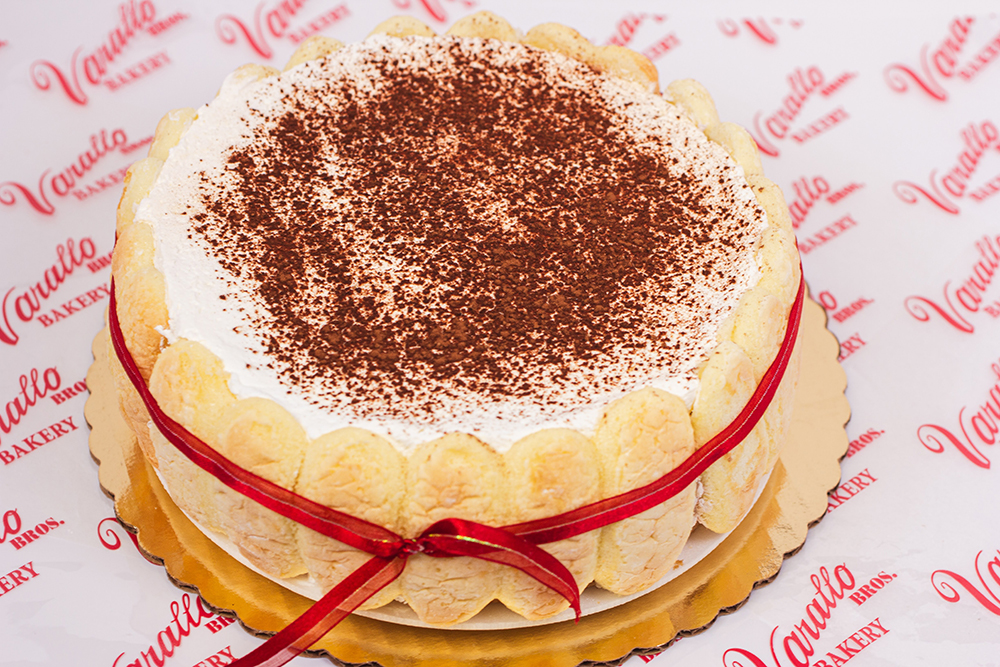 A Luscious Italian Escape, Right in the Heart of South Philadelphia
Stepping into Varallo Brothers Bakery, the scent of our Tiramisu promises an immediate journey to Italy.
Every layer of our Tiramisu sings of rich, Italian flavors and textures, all meticulously handcrafted with passion and tradition. Our homemade ladyfingers, infused with sumptuous coffee liquor, lay a foundation that's both robust and ethereally light.
Discover the creamy embrace of our perfectly whipped mascarpone nestled between those ladyfingers, offering a gentle contrast to the invigorating coffee notes.
Coffee's Grand Celebration
Our Tiramisu pays tribute to coffee with the finest cocoa powder, freshly ground coffee, and whole beans as adornments, making every spoonful a multi-sensory delight.
Experience Authentic Italian Craftsmanship
Serving 5-6, our Tiramisu isn't just a dessert. It's an emblem of the dolce vita, a reflection of traditions, memories, and Varallo Brothers Bakery's unwavering commitment to quality.
Visit us in South Philadelphia and let Varallo Brothers' Tiramisu take you on a mesmerizing Italian escape with every bite.