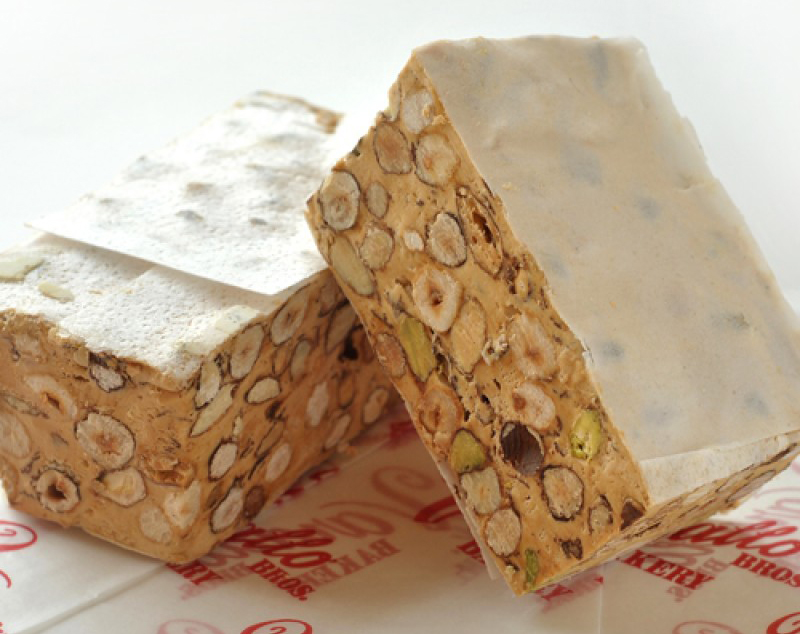 Experience Traditional Torrone: Italy's Cherished Nougat Delight
Dive into the rich history of Italy with Varallo Brothers Bakery's Fresh Torrone, a delectable nougat confection that beautifully encapsulates centuries-old Italian culinary traditions.
A Time-Honored Christmas Delight
Torrone stands as one of Italy's quintessential Christmas desserts. Crafted with a careful blend of honey, sugar, and egg whites, our Torrone is a soft, chewy wonder, brimming with toasted almonds and a medley of nuts.
Each 1-lb block of our Torrone captures the heart of Italy. With every bite, you'll experience the rich textures and flavors that have made Torrone a beloved treat for generations. (Please note: All weights are approximate.)
Whether it's a festive gathering or a personal indulgence, our Fresh Torrone promises an authentic Italian experience, right here in South Philadelphia.