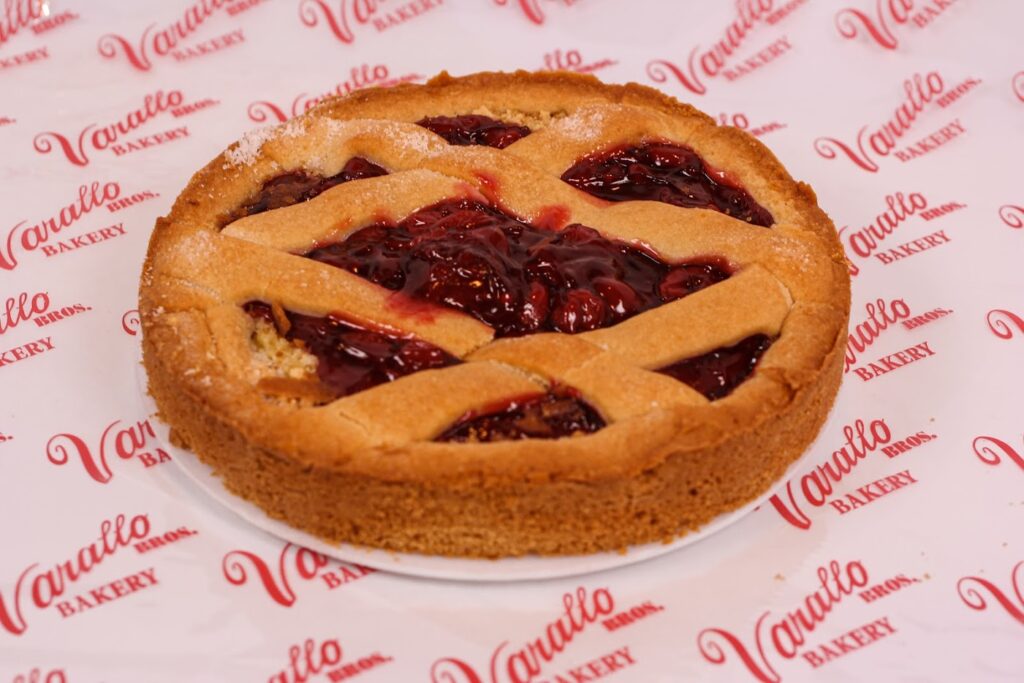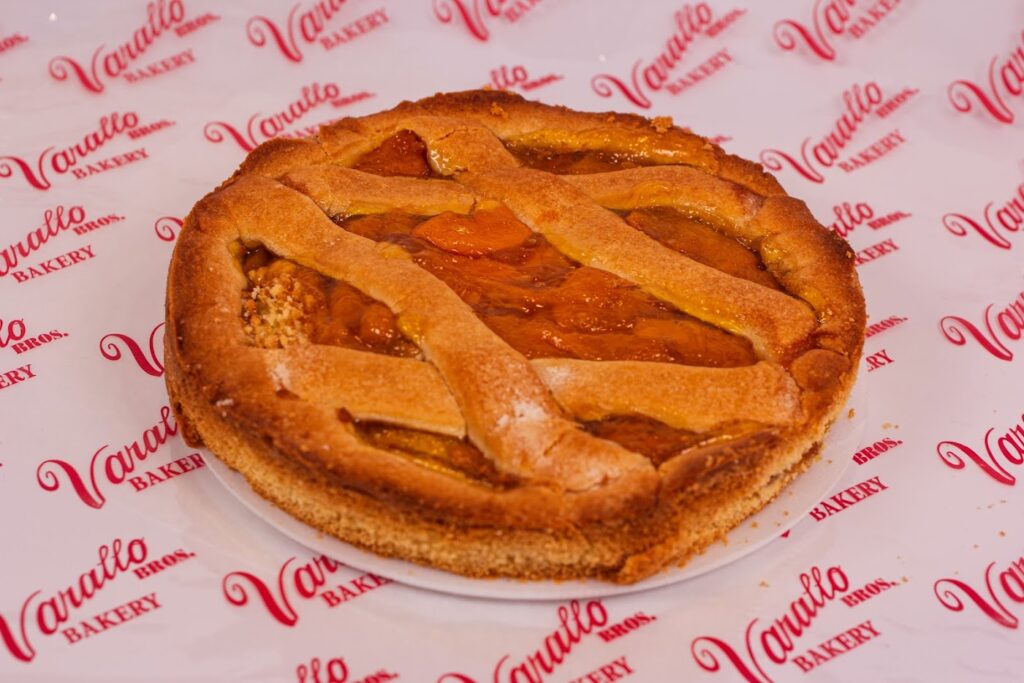 Apple, Blueberry, Lemon, Cherry
Discover the Delight of Varallo Brothers Bakery's Pies
Welcome to Varallo Brothers Bakery's Pie Category in our In-Store selection, where we invite you to explore a delightful world of sweet indulgence. Our bakery is a haven for pie lovers, offering an exquisite variety of flavors that capture the essence of homemade goodness.
Sink your fork into the comforting warmth of our Apple Pie, bursting with the sweetness of perfectly baked apples and a hint of spice. Or indulge in the vibrant burst of summer with our Blueberry Pie, where plump, juicy berries meld with a flaky crust. If you seek a zesty twist, our Lemon Pie will tantalize your taste buds with its tangy citrus delight. And for classic cherry pie lovers, our Cherry Pie offers a symphony of sweet and tart flavors.
Each of our pies is lovingly baked to perfection, using the finest ingredients and traditional recipes that have been cherished for generations. When you choose a slice of pie from Varallo Brothers Bakery, you're choosing a slice of homemade comfort that's simply irresistible.
Visit our In-Store Pie Category to explore the flavors and traditions of Varallo Brothers Bakery's pies, and savor the essence of authentic homemade pies crafted with love and care.